Legislative News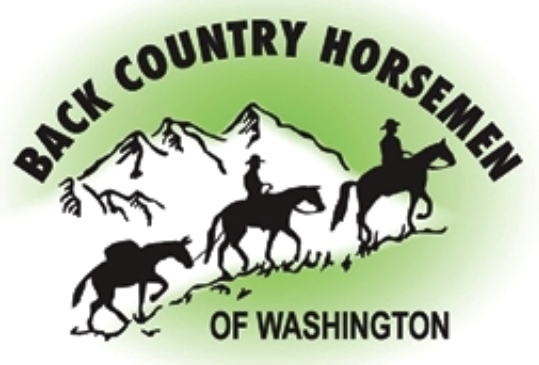 Issues We Are Watching
SB 5882 - Clarifying the Existence of Riparian Stock Watering Rights
Sponsors: Muzzall, Mullet, Honeyford, Sefzik, Short, Van De Wege
Muzzall Bill SB 5882: https://lawfilesext.leg.wa.gov/biennium/2021-22/Pdf/Bills/Senate%20Bills/5882.pdf?q=20220124180333
3-23-22 Update by Jeff Chapman
SB 5882 died in Rules after a major push by the environmental community. Though the bill was stopped, discussions continue on the issue among the agencies and legislators through the summer.
2-6-2022 Update by Jeff Chapman
SB 5882 is still alive. Testimony PRO was provided by the cattlemen and farmers organizations. Testimony CON was provided by the Department of Ecology and the Sierra Club. The bill was amended to include a notification to the DOE on new stock watering setups, mostly to appease some of their concerns. I don't know if the amendment is totally agreeable to the cattlemen and to DOE, but it was enough to keep the bill moving. SB 5882 is now in Rules waiting to be pulled to the Senate Floor for a vote, which is likely to happen this week [week of Feb 6, 2022]. If passed, it goes to the House. If Ecology still opposes it, the bill will have a hard time getting through the House.
1-27-2022 Hearing was held.
1-25-2022 Chapters Received Notice from BCHW Legislative
Senator Muzzall, Senator Van DeWege and others have introduced a bill to push back on DOE's [Dept of Ecology] attempt to rewrite water law and take away stock watering rights without a permit. If you haven't been following this saga, please see the links to the articles below. It's important to remember - The state's definition of livestock includes horses, goats, sheep, swine, poultry, alpacas and other domesticated species. From what we've seen from Ecology so far, there'll be no more getting a drink out of the creek without a water right permit, if you have any of the above-mentioned animals.
Original Article from Cap Press: https://www.capitalpress.com/ag_sectors/livestock/washington-ecology-cows-need-water-right-to-sip-from-a-creek/article_80dc6082-5220-11ec-a472-c78b1da9d00a.html
Latest Article from the Cap Press: https://www.capitalpress.com/ag_sectors/livestock/bill-would-sink-department-of-ecology-stockwater-policy/article_ae3cc30a-77b9-11ec-aa51-9f22d07b4ad5.html
WA State Parks Miller Peninsula Development
Miller Peninsula has been our favorite riding place. For years, development of this WA State Parks property has been the state's plan. In 2021, the development process took shape in the form of three proposed "plans" which were presented with the intention of giving the public several possibilities to discuss. There was a public comment period during which Peninsula Chapter sent a formal letter expressing our desires for the project including multi-use trails throughout and horse camping. (We supported the "Immersed in Nature" alternative which included equestrian trails and camping).
3-15-22 Our Response
Peninsula Chapter emailed to the WA State Parks Commissioners and the Miller Development lead planner, Nikki Fields, our response to the latest planning developments. Read the letter here.
1-27-22 Development Report
A WA State Parks Commission meeting was held at Fort Worden and a Miller Peninsula Update Report session was conducted. The PowerPoint that follows was presented: https://www.parks.wa.gov/DocumentCenter/View/18259/Item-E-8---Miller-Pen-Update--January-2022 . The full text of the report can be viewed here: https://www.parks.wa.gov/DocumentCenter/View/18193/Item-E8-Miller-Peninsula-Planning-Update-Report . There were no comments taken at this meeting. Post meeting public comment was invited.
Here is a link to the WA State Parks Miller development site: https://www.parks.wa.gov/1187/Miller-Peninsula-Planning
For more information, leave us a message here https://www.pbchw.org/contact_us.php or email us at peninsulabchwchapter@gmail.com . Your message will be forwarded to our Miller "watchdogs" for response.
Animal Waste Rule CR-102 & "Keeping of Animals WAC 246-203-130"
Mitzi Schindele, our BCHW Legislative Chair, and Jeff Chapman, our Peninsula Chapter Legislative Chair, have made the following observations about the rule:
You can not have manure within 100' of a well and other bodies of water without a containment system.
You must remove manure from your farm within one year and disperse it.
This draft rule does NOT include [impact] free range grazing, livestock trails, or trail riding.
"Stockpiling" (the temporary piling of domestic animal waste from livestock prior to use or disposal) does not include active composting or lagoon storage of domestic animal waste from livestock.
The rule applies to all animal owners, business and personal.
5-18-22 Public hearing scheduled for June 8. Agenda for meeting will be released on May 25. Main webpage is here https://sboh.wa.gov/rulemaking/agency-rules-and-activity/keeping-animals . Read below for history and other information and links.

4-28-22 Read BCHW's most recent letter to the Board of Health here.
4-26-22 URGENT REQUEST FOR COMMENT by Mitzi Schindele, BCHW Legislative Chair. Deadline Friday, 4-29-22. Send your comment to the Board of Health here: WSBOHProposedAnimalWasteRule@sboh.wa.gov

3-28-22 Update from Mitzi Schindele, BCHW Legislative Chair
Mitzi is working on a strategy. We will be updated. Contact her at legislative@bchw.org .

On March 23, 2022, the Washington State Board of Health (Board) has filed a CR-102, Proposed Rule, for WAC 246-203-130, Keeping of Animals. The proposed rule includes a title change to Domestic Animal Waste. The proposed rule includes standards for the handling and disposal of animal excreta, or animal waste, for the purpose of preventing and controlling nuisance and health hazards. Written comments can be submitted by May 2, 2022. Verbal comments will be accepted on June 8, 2022, during the hearing. See here for Mitzi's entire communication which you will also find in your personal email Inbox. Her email correspondence includes live links to documents and a Zoom invitation to the hearing on June 8, 2022.
3-11-2022 BCHW Official Comment Submitted
Mitzi Schindele, BCHW Legislative Chair, submitted BCHW's "official" comment today. The State Board of Health members will get our comment letter and it will be on file prior to the formal public comment period that is to open soon. Read the comment here.
Here is the timeline:
March/April - The Proposed Rule (reviewed today) will be filed.
April - Formal public comment opens.
June 2022 - Public hearing (tentative)
3-9-2022 State Board of Health CR-102 Briefing
The final Board of Health briefing on this rulemaking prior to filing the CR102 and prior to inviting formal public comment on the proposed rule was held. The briefing was an overview of the rulemaking, the design and content of the proposed rule, and final steps in the rulemaking process. Please note that supporting material for this briefing and the pending CR-102 filing is DRAFT and is currently undergoing final review and processing. Staff anticipate filing the CR-102, Proposed Rule, in March or April 2022. This briefing involved no formal action by the Board. The Board of Health will consider the proposed rule at a public hearing tentatively scheduled for June 2022.
2-27-2022 Update from Jeff Chapman, Peninsula Chapter Legislative Chair
Due to questions about when the State Board of Health would address the Keeping of Animals Rule, the Board of Health (BOH) has now posted their March 9 meeting agenda, and yes it is on it again (2 pm). As a reminder, they didn't get to it at their January meeting due to extensive public concerns with Covid topics. I will note that written public comments can be sent through Friday March 4th on the proposed Keeping of Animals Rule.
While they haven't posted the materials yet for this topic for the March meeting, I would take an educated guess that it will likely be the same materials already posted for the January 12th meeting including the draft revised rule.
Meeting information here. Current rules and activity. PowerPoint prepared for original 1-12-22 meeting.
2-6-2022 Update from Jeff Chapman, Peninsula Chapter Legislative Chair
The postponed briefing may be scheduled for the March Board of Health (BOH) meeting, but, no agenda has been posted.
For more information, see https://sboh.wa.gov/Rulemaking/CurrentRulesandActivity/KeepingofAnimals . If you wish to direct a question to our own Legislative chairpersons, contact Mitzi Schindele at pacificogirl@gmail.com or (360) 269-0870 or Jeff Chapman at bbbranch@olympus.net . Stuart Glasoe, State Board of Health contact, can be reached at stuart...@sboh.wa.gov 360-236-4111 Website, Facebook, Twitter
1-12-2022 State Board of Health CR-102 briefing scheduled - and POSTPONED.
A briefing regarding the CR-102 filing was scheduled. (A CR is a rule proposal. We call CR-102 the 'Animal Waste Rule'). Due to greater priorities involving Covid vaccinations that had significant public attention, the briefing was postponed.
Keeping of Animals Rulemaking Timeline