Donate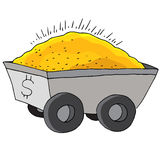 Who are we?
Have you ever hiked, cycled or ridden your horse on Public lands? Chances are that trail was built or maintained by BCHW. Back Country Horsemen of Washington was formed in 1977. It is a part of Back Country Horsemen of America, which is active in 33 states. Our goal is to keep public lands open for all user groups. The Peninsula Chapter of BCHW has been active on the Olympic Peninsula trails for more than 30 years.(bcha.org bchw.org pbchw.org )
The Peninsula Chapter of BCHW is a 501 C-3 non-profit organization.
What do we do?
Covid-19 reinforced the importance of being outdoors for both physical and mental health. Public lands has had a huge increase in usage, especially in our area. The Peninsula Chapter is busy:
● Educating youth and user groups
● Packing tools & equipment to wilderness areas for trail work
● Maintaining trails for hikers, cyclists and equestrians on the Olympic Peninsula
● Collaborating with Public Lands Managers on best practices for trail use
Donations?
In appreciation of your participation, we would like to display your business information in our chapter newsletter, and submit an article to the BCHW state publication, Trailhead News.
Tap link or picture, fill in your information, scroll down to Peninsula Chapter, scroll to complete payment. A donation receipt will be sent to you. Contact us here.
We thank you for your support of multi-use trails on the Olympic Peninsula!
Trails Sponsor/Donor Forms/letters