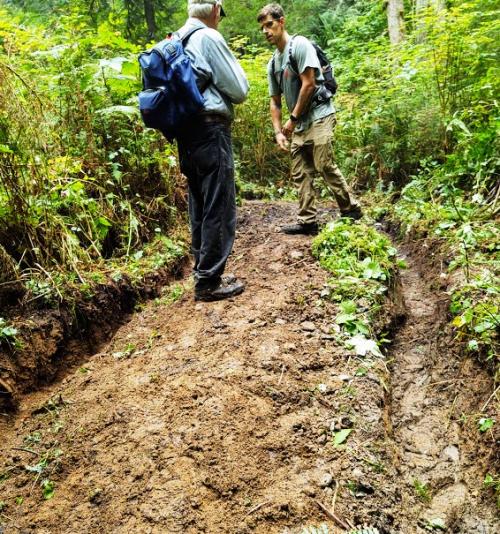 Whiskey Creek
The plan as of right now is to harden the stock ford approach on the east and west side and prep the area for a full up stock bridge near the ford. All recognize that the current footlog/bridge is about to fail structurally. Sketches have been provided to the County for turnpiking the ford approaches and for the stockbridge itself.
The ford approaches are currently a work in progress and will most likely be unsatisfactory in the near term. Progress is hindered by crew size restrictions.
We proposed a 25 foot log stock bridge be placed just upstream of the current ford. Once built - the stock bridge will accommodate all OAT traffic.