Miller Peninsula State Park Project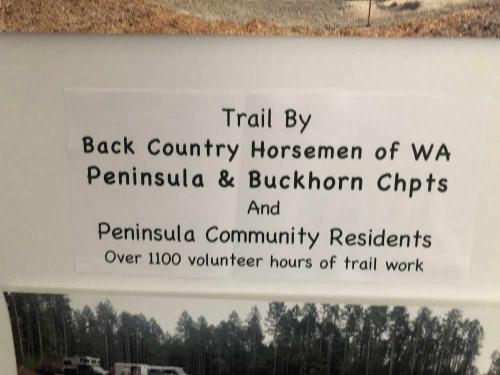 The Project - to build an ADA compliant trail that connects the new parking lot to the existing trail system.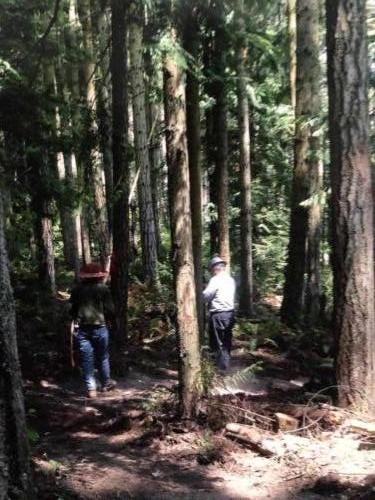 Surveying more trail...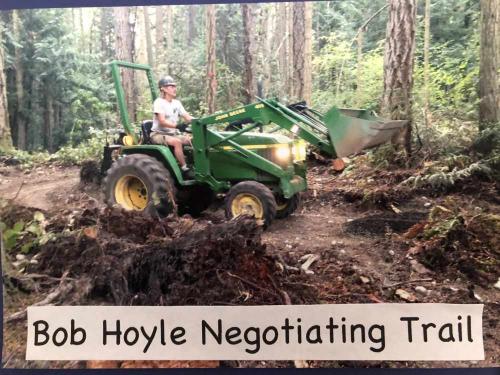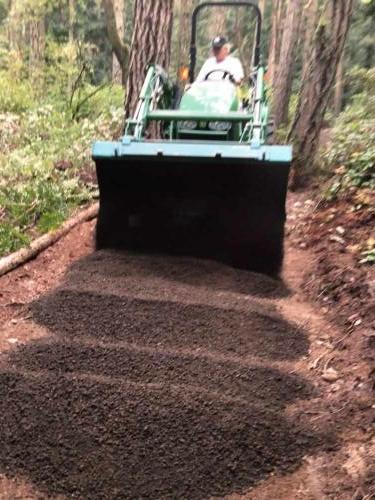 Laying gravel...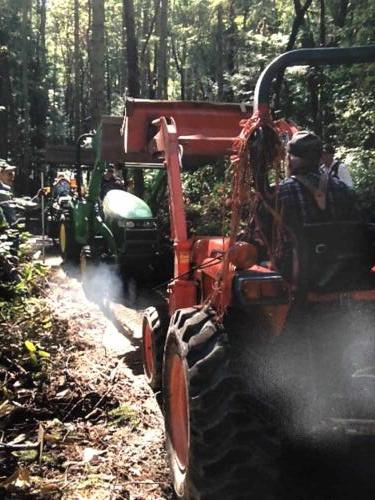 Our golden spike - Don Gonder and Delman Sage meeting up half way round the trail...
Moving dirt...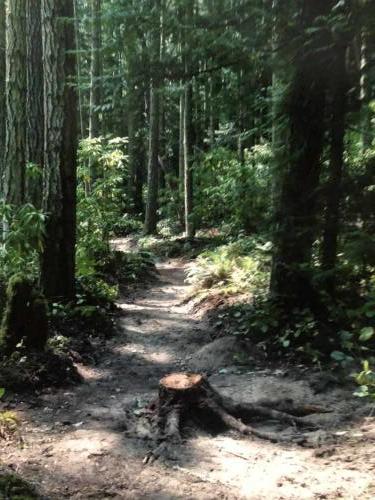 The beginning...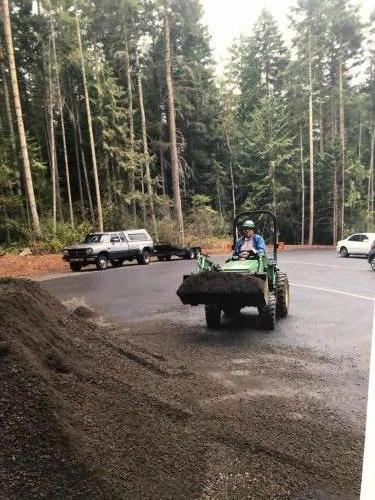 Starting to haul gravel...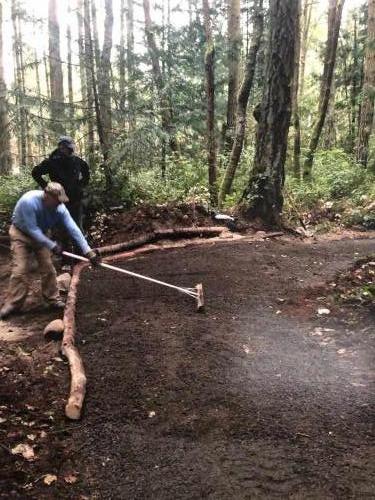 Raking out around the bend...